Grimaldi's Famous Sauces
Here at Grimaldi's we believe in the simplicity of traditional recipes passed down through generations. The care we put into every aspect of our pizza from the handmade dough, fresh toppings, down to the special water tanks we use to replicate the water used in our New York locations – also applies to the savory sauces that top our famous pizzas. Our goal is to create the most authentic experience of New York city with our pizza.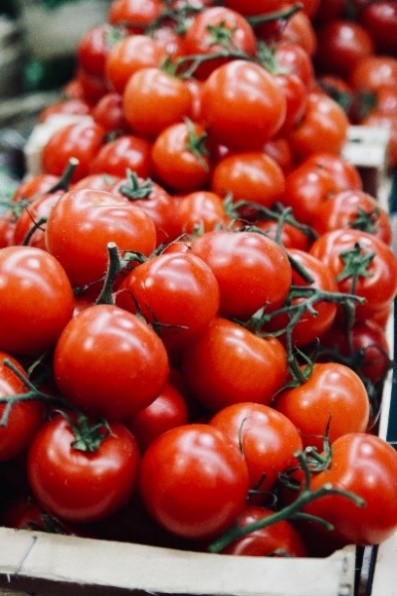 Red Sauce
A classic New York slice is as much a work of pizza art as are the finest pies of Italy. We regularly have guests ask us about the secret recipe of our house-made red sauce, and while we can't tell you everything there is one special ingredient that we can let slip. We use the most famous plum tomato to come out of Italy, the San Marzano tomato. They are grown in the rich volcanic soil at the base of Mount Vesuvius, which gives them a distinctly sweet flavor and low acidity.
Their sweetness makes them the ideal tomato for sauces as they have a firm pulp, beautiful deep red color, easy to remove skin and low seed count compared to other types of tomatoes.
This is what sets our tomato red sauce apart from the rest, the amazing balance between sweet San Marzano tomatoes blended with a fresh and vibrant seasoning that you genuinely can't find on anyone else's pizza, anywhere.
Pesto Sauce
If you're looking to expand your palette and try something new, we offer a pesto sauce everyone can enjoy – our basil pesto sauce is nut free! It's made with grated parmesan cheese, fragrant basil leaves, savory garlic, and olive oil. You can find our house made sauce drizzled on our Pesto pizza that's topped with hand sliced mozzarella along with our signature cheese and spice blend.
White "Sauce"
If you're looking for something with a bit more extra cheese, you can find the answer to your cravings with our classic White Pizza. Our take on a not-so-traditional pizza "sauce" is our sauceless White Pizza, a delicious blend of extra hand sliced mozzarella, sprinkled with a bit of fresh garlic.