Fall in Love with Grimaldi's Seasonal Fall Favorites Menu
The launch of Grimaldi's fall menu on September 10th features returning favorites
along with new cocktail additions and will run through December 2nd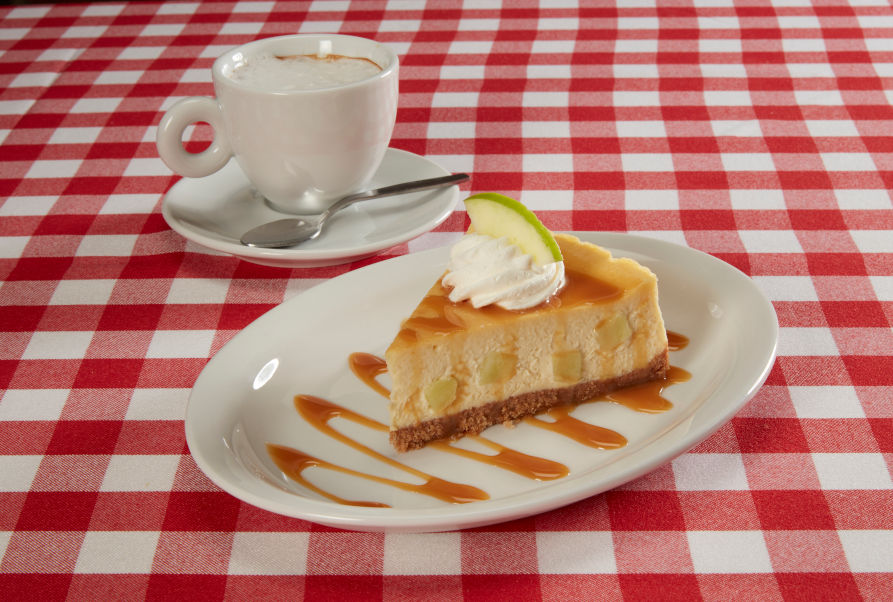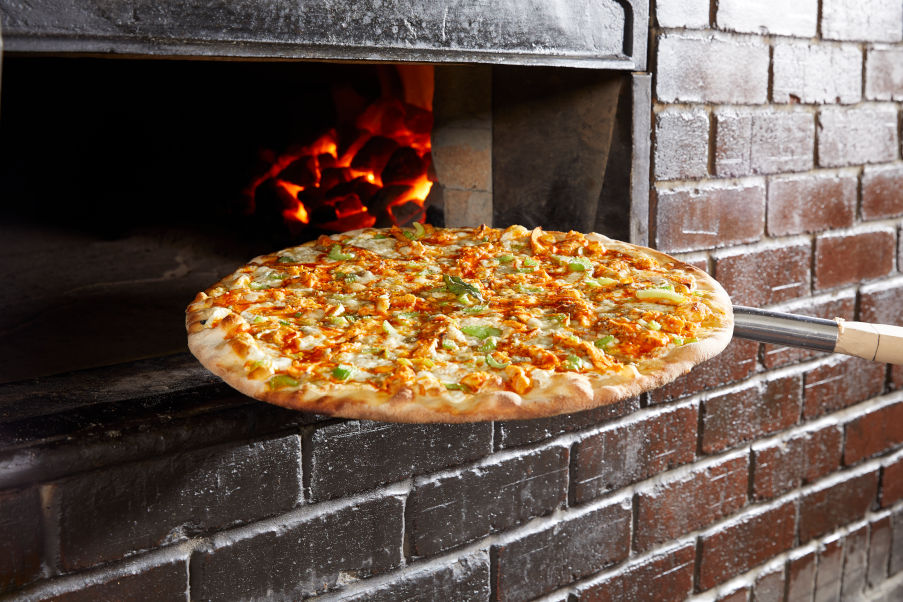 Kids are back in school, football season has arrived and there's finally a chill in the air. Fall is here, and Grimaldi's new seasonal menu embraces the change with everyone's favorite flavors.
The autumnal-themed menu features: the Romaine "Wedge" Salad complete with romaine lettuce, cherry tomatoes, red onions, blue cheese dressing, bacon, and gorgonzola; Buffalo Chicken Pizza, a delicious twist on football's go-to snack with Frank's RedHot® Sauce, fire braised chicken breast, mozzarella, gorgonzola crumbles and celery; and for the perfect ending to a meal, Caramel Apple Cheesecake featuring diced green apples served on a cinnamon sugar cookie crust topped with a caramel swirl and whipped cream or Chocolate Cheesecake with an Oreo® cookie crust.
Warm up on cooler nights with two new cocktail additions including the Peach Bourbon Mule made with Maker's Mark Bourbon, Monin peach puree, fresh lemon juice, ginger beer and topped with diced peaches or the Caramel AppleJack with Laird's Applejack 86 Brandy, Dorda Sea Salt Caramel and cinnamon sugar.
About Grimaldi's Pizzeria:
In the world of pizza, Grimaldi's is an institution that has earned more awards than any other pizzeria in the country with more celebrity sightings than most 5-star restaurants.  Using only the freshest ingredients, a "secret recipe" pizza sauce, handmade mozzarella cheese and dough, Grimaldi's serves traditional pizza (as it began in Naples, Italy) in an upscale yet casual, family oriented pizzeria. The intense heat of the oven evenly bakes the pies to create Grimaldi's famous crispy and smoky thin crust that Zagat has voted best pizza year after year.
###
---
MEDIA CONTACT:
bread & Butter
Katie Knoch                                                Julia Bertram
katie@breadandbutterpr.com                      juliab@breadandbutterpr.com
(702) 496-7963                                          (720) 486-0164